2009: A look back at January-June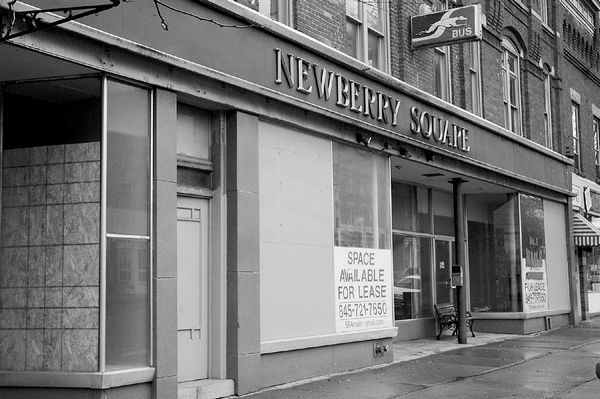 12/30/2009


January 2009
Bob LaPietra stays. That's according to a decision by State Supreme Court Justice John Egan Jr. Mr. LaPietra couldn't be reached and Deputy Mayor Sandy Mackay, who was representing the Village of Cobleskill in the challenge, didn't wish to comment until he had a chance to read the decision for himself.
Carol Coltrain was named the 2008 Times Journal Star. She was the retiring director of the Schoharie County Office for the Aging.
Twelfth District Assemblyman Pete Lopez was sworn in for his second term by Schoharie County Judge George Bartlett in ceremonies at the Schoharie County Court House. A reception followed at Lasell Hall.
Under the glow of antique lights and with new sidewalk and brick pavers underfoot, local officials and community members gathered to mark the official completion of the Schoharie Main Street construction project.
Cobleskill-Richmondville high school junior Michelle Polizzi was among the spectators when Barack Obama was sworn in as the new United States President. Michelle, the daughter of Rita and Ken Polizzi of Warnerville, won a Girl Scout-sponsored essay contest.
Chris Hickey purchased Smith's Collision in September. Smith's was opened in 1970.
Dr. Anne Myers took over as president of the Schoharie County Chamber of Commerce. She replaced Eric Stein.
When Bill Gilmore died on January 20, Cobleskill lost a man who would always, in his own way, be mayor. He is remembered for many things, including a Boy Scout commissioner, a Salvation Army bell-ringer, a member of the Beard's Hollow Society, and a member of the Cobleskill Fish and Game Club. He also served as the Mayor of the Village of Cobleskill.
February 2009
Valentine's Day came a few days early for Aggie Scott, longtime Hospital Auxiliary volunteer, in a surprise ceremony at Cobleskill Regional Hospital to dedicate a room in her honor.
Bill Lancaster talked with people who plan to improve his property at the corner of Main and Division streets in Cobleskill. The project will remove old planters and replace them with benches, tables, landscaping and a stone wall. The design came from Dana Hamm of Middleburgh, a student in Steve Mullarkey's Landscape Construction and Design class at SUNY Cobleskill.
Awards to several Cobleskill businesses were presented at the CPI annual meeting held at the Bull's Head Inn. Among the winners were Bank of Richmondville for redoing the exterior of the building, Mike and Julie Langan for purchasing the Robert A. Guffin Funeral Home, Jerry Stacy of Coby's for opening a new business, Kelley Farm and Garden for moving and expanding, and Andrew Noble of Selkirk's Hardware for buying an existing business.
The Middleburgh Knights girls' basketball team won their first Schoburgh Cup in five years with a win at home over Schoharie. Team members are Jenna Wood, Amber Reinheimer, Kate Marotta, Madison Van Kuren, Noelle Morgan, Katie Clayton, Chelsea Costello, Aly Hoeher, Margo Downs and Kelsey Roney.
The Youth Ice Fishing Derby sponsored annually by the Schoharie County Conservation Association attracted a crowd of more than 100 at the Franklinton Vlaie.
March 2009
About 60 strong, Cobleskill-Richmondville teachers attended the Monday night school board meeting to show support for co-workers likely to lose their jobs in a cost-cutting budget.
In a surprise unanimous move, with no discussion, the village of Cobleskill agreed to put fluoride back in its water. For the second time in two meetings, dentist Gary Surman, an advocate for fluoridated water, asked the village to reconsider its August 2007 decision to remove it.
Four women all with a history of community service and volunteerism have been chosen as SUNY Cobleskill's 2009 Notable Women. They are Virginia Bevins of Schoharie, Cassandra Hardendorf of Middleburgh, Bonnie Bowes of Richmondville and Effie Bennett-Powe of Cobleskill.
SCRABBLE came up BIG for Literacy Volunteers of Schoharie County. Armed with razor sharp vocabularies, about 60 players turned out for the tournament to raise money and have fun at the same time.
Police arrested a Warnerville man believed to be connected with at least five break-ins in Middleburgh and Broome, after a two-county, 12-hour manhunt that started in Richmondville. Troopers arrested Richard Christian on Main Street, Middleburgh.
The former treasurer for the West Fulton fire department, Renee L. Salisbury, 23, now of Oneida, formerly of Fultonham, was arrested on charges of third-degree grand larceny and second degree forgery. She allegedly spent more than $11,000 of the department's funds on herself.
Sharon Springs Central School sent its Class D Sectional Basketball champs off to the Regionals in Potsdam in style, on a tour bus. Unfortunately, their run ended in a 61-51 loss to Chateaugay at the regionals.
April 2009
Parents in Worcester are angry that the school budget cuts may eliminate the agriculture program, a popular Future Farmers of America chapter and other positions at the school. "Take Back Our School" signs popped up around the community as a result of the parents' displeasure.
The plywood in Cobleskill Newberry building will remain in the windows--after more than a year of legal wrangling. Schoharie County Judge George Bartlett overturned the building code conviction of owner Harry Ioannu in County Court.
Hit hard by the recession, the Tri-County Arts Council moved out of its large storefront at 107 Union Street, Cobleskill, and moved across the street to the smaller 108 Union Street location.
About 40 members of the Middleburgh elementary school fourth and fifth grade choir, under the direction of Katy Cole, sang the Star Spangled Banner before an Albany River Rats hockey game at the Times Union Center.
Just a year after buying IL Richer Feed in Central Bridge, Blue Seal is closing the mill. Employees were notified on April 11; about half of the fulltime workers were being offered jobs at other Blue Seal plants.
Cobleskill business owners looking to improve their building facades could receive help from Cobleskill Partnership, Inc. The group has committed $15,000 to the project. Grants are fifty percent of the cost, up to a maximum of $750 per project.
Sharon Springs Central School's Chris Smith has been named New York State Section 2 Class D Coach of the Year by the Basketball Coaches Association of New York, Inc. The SSCS boys won Sectionals this spring and advanced to regional competition.
Cobleskill Little Leaguers officially opened their season on the South Grand Street field. Assemblyman Pete Lopez delivered the first pitch.
May 2009
Family and friends of Loren Guernsey gathered to dedicate the Historic Treasures Building, filled with Schoharie County memorabilia, in his honor. Assemblyman Pete Lopez read a citation from the state legislature honoring Mr. Guernsey.
Bill Cherry resigned as the county budget officer, citing frustration with the supervisors' support of increased funding for the Chamber of Commerce and reallocating additional sales tax monies.
Volunteer workers from Sterling Insurance cleaned weeds and debris out of the median on Route 7 on Cobleskill's East Side. Among others helping in the effort were Roger Cohn, Gary Bywater and Cobleskill police.
In what may have been the last time, motorcyclists roared into Cobleskill for Am-Jam over Memorial Day weekend. Organizer Jean Aldus is fed up with State Police roadblocks and what she described as a general lack of community support. Motorcyclists came to Cobleskill for Am-Jam for two decades.
Cobleskill Village Trustee Linda Holmes wants fellow trustee Bob LaPietra thrown off the board after he admits to not being a resident of the Village of Cobleskill. Ms. Holmes said she'd already pursued the issue with an attorney, but declined to elaborate.
American Legion Post 1269 dedicated two new granite monuments at the Sharon Springs Memorial Day services. One monument honors Corporal Richard Buttery, SSCS Class of 1947, killed in action in Korea in 1951. The other monument honors four men killed in World War II: Lt. Andrew Empie, Sergeant Walter Sall, Corporal Laurence Stephens and Private Howard Slater.
June 2009
About 75 Cobleskill-Richmondville girls, from fifth grade through high school, continued the C-R tradition by running in the 5K Freihofer's Run for Women in Albany. Among those directing the effort were Cathy DeWitt and Theresa Billington.
Schoharie County ARC hosted its annual membership dinner at the Best Western Inn of Cobleskill. Roberta Brooks was sworn in as president. Accelerated Achievement Awards were presented to individuals by the ARC for personal and vocational achievements. Among those honored were: Charles Blanchard, LaToyia Brown, Charles Contessa, Anthony Johnson, Howard Liddle, Lenny Ortiz and Laura Parslow.
Blenheim Supervisor Bob Mann resigned as chairman of the finance committee after 14 years. Mr. Mann said sales tax is declining and the finance committee proposed a freeze on all necessary spending, but "on many recent occasions, the full board has rejected this advice."
Marathon for a Better Life unexpectedly topped $100,000 in donations for cancer patients. All of the $104,798 stays in Schoharie County.
The Dog Days of Summer Dog Stroll lived up to its name. More than 100 dogs were at the Animal Shelter of Schoharie Valley's special event held at SUNY Cobleskill.
Louis Chianucci of Central Bridge and John Elkan of Cobleskill were honored by the New York State Office for the Aging during Senior Citizens' Day festivities at the Governor's Mansion in Albany. They were recognized for their efforts to enhance the lives and well-being of others in their communities.
Indiana-based Dixie Choppers hopes to put a distribution center and showroom in Richmondville. Harold Loder, chairman of the Town of Richmondville Planning Board, said the project would be built next to Taylor's Mini-Mart, across from Stock builders on Route 7. Gary Morgan, former Cobleskill native, was named Dixie Chopper's president and CEO—only the second in the company's 28 year history.