Gibson, Lopez, Seward winners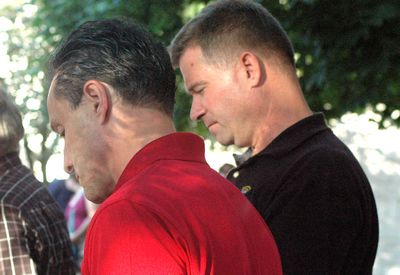 11/7/2012


The new 19th Congressional District has a new representative:
Republican Chris Gibson.
Unofficial election results show Congressman Gibson defeating Democrat Julian Schreibman by 10 percent across the district.
Congressman Gibson is finishing his first term in the 20th Congressional District, but will now be representing Schoharie County in the re-drawn 19th District, which had been represented in Washington, DC by Congressman and adopted son Paul Tonko of Amsterdam.
In Schoharie County, Congressman Gibson outpolled Mr. Schreibman, 7,699-3,742.
Assemblyman Lopez also won easily at home, capturing every town in the county to claim a 9,614-2,106 margin over Democratic challenger Jimmy Miller of Schenectady.
In the 51st Senate District, unofficial election results showed Senate Republican Jim Seward outpolling Democratic challenger Hoard Leib of Ithaca.
Senator Seward also handily won every town in the county.
In the Presidential election, Mitt Romney was the hands-down winner for the county, outpolling President Barack Obama, 6,849-4,862, and taking every town but Cobleskill.
Town-by-town election results for the Presidential, Congressional, State Senate, and Assembly races are in this week's Times-Journal.