Post office cleaner charged with stealing drugs, money, mail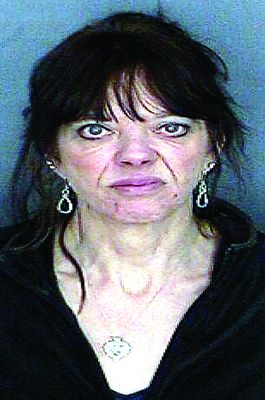 2/5/2013


A cleaner at the Cobleskill post office has been charged with stealing medication, cash and gift cards from mail.
Kelly A. Christman, 46, of Carlisle was arrested Wednesday on charges of grand larceny and other counts after a surveillance detail at the post office, according to the Cobleskill Village Police.
Police said they received a report from the United States Postal Service Office of the Inspector General about a complaint on mail being stolen from the Cobleskill post office.
The Cobleskill Police Department and special agents of the Postal Service then began a joint investigation to identify a suspect.
The investigation culminated in a surveillance detail conducted by the Cobleskill Police and the post office Inspector General on January 30. According to police, during the detail a contract employee that was hired for cleaning services by the post office, was observed in the act of stealing mail.
Ms. Christman was arrested at 8am on Wednesday and allegedly found to be in possession of stolen mail items. In addition, according to police, she was found to be in possession of controlled prescription medication that was not hers, as well as a small amount of marijuana.
After her arrest, a search was conducted at Ms. Christman's home by Village Police and post office Inspector General agents and additional items of previously stolen mail were recovered, police said.
Ms. Christman, according to Sergeant Rich Bialkowski of the Village Police, was seeking medication, cash and gift cards in the mail.
Most of the items that were stolen were not recovered because they were either spent or used, he said.
It is not know for how long Ms. Christman had been allegedly stealing mail but it was for "quite some time," Sergeant Bialkowski added.
If anyone suspects their mail was stolen, they should contact the postal service, he said. A list is being compiled and will be forwarded to police for further action.
Ms. Christman was charged with fourth-degree grand larceny, a Class E felony; petty larceny, a Class A misdemeanor; seventh-degree criminal possession of a controlled substance, a Class A misdemeanor; and unlawful possession of marijuana, a violation, according to police.
She was issued an appearance ticket to return to Town of Cobleskill court on February 19 for further proceedings, police said.
The investigation is on-going and additional charges are pending, according to police.