It's Chris Tague in Schoharie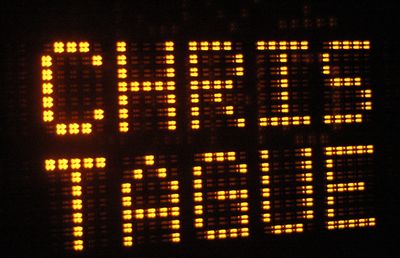 11/4/2015
By the Times-Journal News Staff

In one of the biggest upsets in memory, Republican Chris Tague defeated two-term Democratic Supervisor Gene Milone, 493-417, Tuesday in Schoharie.
And in another, Republican Gerald Coppolo narrowly defeated Supervisor Jim Buzon, 359-326, in Middleburgh.
In Schoharie, much of the race centered on Mr. Tague's job as general manager for Cobleskill Stone Products, which is looking to expand its operations there.
But in the end, Mr. Tague said after his win, those weren't the real issues-the need for economic growth was.
"Job creation, economic development-those are the issues I campaigned on," Mr. Tague said.
"I knocked on more than 1,000 doors and everyone told me the same thing. We need to find a way to bring business in so people can stay here. I want people to have the same opportunities I have."
Mr. Milone said money won the day.
"It amazed me the amount of money that was poured into this campaign. Someone wanted to take over this town."
Mr. Tague said he has nothing but respect for Mr. Milone's years of service.
"We didn't agree on the issues, but he's a good man and I respect him," Mr. Tague said.
Also in Schoharie, independent supervisor candidate Wanda Colyer, running on the People Helping People line in protest of the new jail site, polled 72 votes.
In Middleburgh, Mr. Coppolo said he had gotten a lot of positive feedback the last few days while campaigning.
"People are disappointed with the way things are going on. There's confusion about all the trouble the county's been in," he said.
Mr. Buzon was surprised by the results and not sure what turned the tide.
Recently, he noted, "the village has not cooperated and is not working with the town," and that might have made a difference.
Blenheim's Shawn Smith, a Democrat was re-elected to another term over life-long Democrat Gail Shaffer who was running on the Republican line, 77-60.
"We fought the good fight that will affect Blenheim for the next 50 years," Ms. Shaffer said of the upcoming re-licensing agreement with NYPA.
Mr. Smith said he won despite a negative, one-issue campaign by Ms. Shaffer and her supporters.
"Our two Democratic councilmen won too so we must be doing something right," he said.
In other contested races for supervisor: in Cobleskill, Republican Leo McAllister defeated Democrat Christina Knee; Democrat Phil Skowfoe beat Republican John Felitti; Republican Bill Federice edged Democrat Stephen Young; Republican David Simkins defeated Democrat Walter Berdan; and Republican Richard Lape beat Democrat Scott Bennett.
All the winners were incumbents except in Broome, were both were newcomers.