Richmondville man charged with rape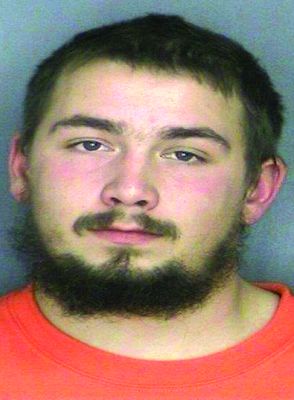 11/4/2015


A Richmondville man was arrested last week after allegedly forcing a woman to have sexual intercourse at her apartment.
According to the Cobleskill Village Police, an adult woman reported that Christopher M. Grass, 20, a person she knew, had come to her apartment in the Village of Cobleskill at about 4:43pm Wednesday.
The woman, who is older than 18, reported that once he was there, he allegedly prevented her from leaving the apartment by physically standing in the doorway and then forced her to engage in sexual intercourse against her will, police said. During the incident, a small child was also present in the home.
The woman was treated at Cobleskill Regional Hospital, police added. Police evidence technicians processed the scene of the incident. Upon the investigation, information that developed and evidence was obtained that corroborated the report made by the woman.
The woman suffered from bruising in the incident, police said.
The Schoharie County District Attorney's office was also consulted and assisted with the investigation, police said.
Mr. Grass was charged with first-degree rape, a Class B felony, first-degree sexual abuse, a Class D felony, second-degree unlawful imprisonment, a Class A misdemeanor, and endangering the welfare of a child, a Class A misdemeanor, according to police.
Mr. Grass was arraigned in the Town of Cobleskill Court and sent to jail in lieu of $5,000 cash bail or $20,000 bond to return to court on November 3 for further proceedings, police said.
No further charges are expected, according to police.