Universal Plastics pitches in with face shields
| | |
| --- | --- |
| 5/6/2020 | By Patsy Nicosia |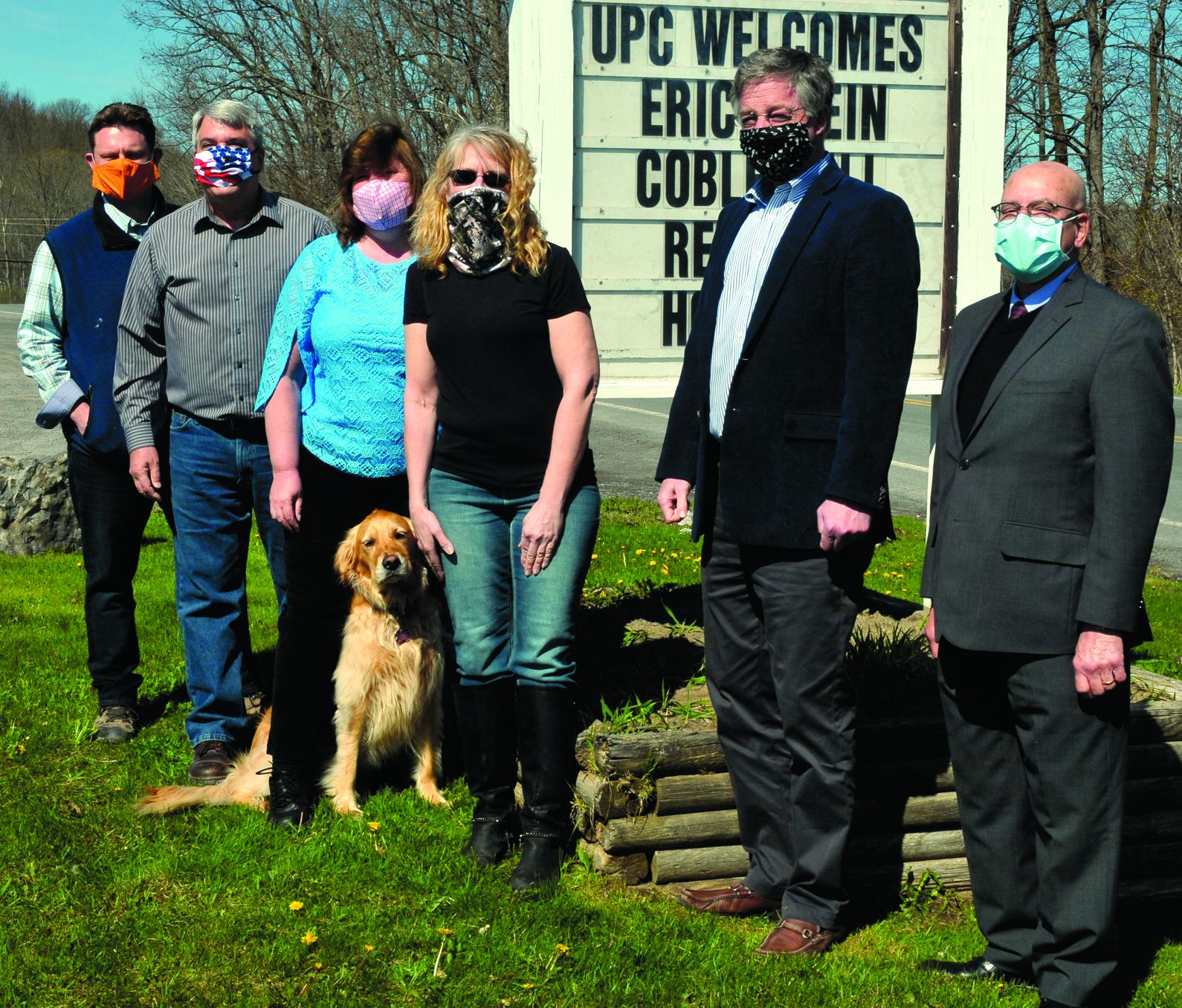 Universal Plastics is pitching in to produce protective gear during the coronavirus pandemic.
The plastics company switched much of its production to make face shields, and although the shields aren't being made at Universal's Howes Cave plant, the former Kintz Plastics facility bought by Universal in 2018, will be a distribution point.
Universal produces about 1,000 shields per day at its plant in Holyoke, Massachusetts, said Pia Kumar, who with her husband Jay owns the company.
Production started in mid-March, when the pandemic ramped up.
"We asked, 'What can we do?' " Ms. Kumar said, adding that Universal already produced many plastics for the medical field.
Universal has been selling the shields at cost––"We don't want to make a profit," Ms. Kumar said––to hospitals, nursing homes, elder care facilities and has also been donating shields to first responders.
Universal donated shields to Cobleskill Regional Hospital this week. Check this.
Naturally, Universal supplied shields to all its employees.
Knowing they could help during the pandemic was a morale boost for Universal employees, Ms. Kumar said.
"They've really rallied around this," she added. "We had people from the front office helping with assembly. What they're doing is important."
Made of medical-grade plastic, a shield covers the face, has a small bag at the bottom to keep the shield from fogging and has a bungee cord in back to keep it in place. The shields are reusable.
"One should get you through the pandemic," Ms. Kumar said.
Shields aren't Universal's only contribution to dealing with the pandemic. In its medical production, the company is also making parts for lab diagnostic machines that analyze virus samples and give test results.
"We've really been prioritizing our medical work," Ms. Kumar said.
While Universal has been making medical gear all along, the shields are a relatively new project.
Shields sell for $6 apiece, or for an order of 300 or more, $5 apiece.
Universal isn't set up to sell shields at its Howes Cave plant, Ms. Kumar said, but will do so.
"If people come to us, we will find a way to make it happen," she said.