Ex-mayor Bill Gilmore dies at 64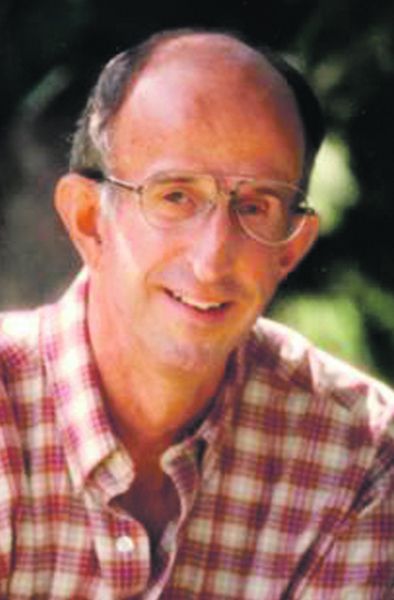 1/21/2009
By Jim Poole and Patsy Nicosia

Bill Gilmore, whose service to Cobleskill encompassed both the community and the college, died Monday after complications from recent surgery.
Mr. Gilmore, 64, died at Sunnyview Rehabilitation Hospital in Schenectady.
For years, Mr. Gilmore worked in SUNY Cobleskill's administration, retiring as vice president of administration in 1995.
He then started something of a second career, elected by voters to serve as a trustee on the village board under Mayor Al Toohig.
Voters overwhelmingly elected Mr. Gilmore mayor two years later, in 1999.
As mayor, Mr. Gilmore established the village office complex on Mineral Springs Road, spearheaded the move for a new firehouse and encouraged cooperation with town officials.
Ted Brinkman, who knew Mr. Gilmore both as a college official and village board member, pointed to the former mayor's diligence.
"Bill was like the Energizer bunny," Mr. Brinkman said. "Nothing could stop him, and he had a lot of obstacles thrown in his path. He was very positive and he loved the village."
In 2005, Mike Sellers defeated Mr. Gilmore for mayor in a three-way race that also included Bob LaPietra.
"It's a sad loss," Mayor Sellers said Monday night. "Bill Gilmore was a real community leader who made important changes in Cobleskill."
Even though he lost the mayoral race, Mr. Gilmore wasn't finished. He ran for trustee in 2007, winning in a landslide.
Despite being an opponent, Mayor Sellers said, "I always appreciated what he did. It was a privilege to serve with him."
His victory as a trustee was to fill out a one-year term, and Mr. Gilmore planned to run for re-election this past fall.
He filed his nominating petitions, then dropped out of the race because of surgeries needed to address an aneurysm he suffered as mayor in 2003.
* * *
Calling hours will be 2-4pm and 6-8pm Friday at the Robert A. Guffin Funeral Home, Chapel Street, Cobleskill. A memorial service will be at 1pm Saturday at the Cobleskill United Methodist Church, Reverend Pamela Mikel-Hayes and Pastor Brenda Lewis officiating. Burial will be private.
Mr. Gilmore was born March 22, 1944 in Schenectady, the son of William D. and Margaret (Wallace) Gilmore Sr.
A graduate of Burnt Hills-Ballston Lake High School, Mr. Gilmore earned degrees from SUNY Cobleskill and SUNY Albany.
He married Sandy Reed on May 19, 1967, and the couple lived in Cobleskill for more than 40 years.
Mr. Gilmore was a member of the Board of Directors for the SUNY Business Officer's Association and served as secretary and second vice president.
He was a member and chairman of the Strategic Planning Committee and Negotiation Committee for the upgrade of computing within SUNY colleges and ag and tech colleges.
Mr. Gilmore was nominated for the Chancellor's Award for Excellence in Administrative Services, an honorary member of Phi Theta Kappa and was inducted into SUNY Cobleskill's Business Hall of Fame in 2007.
Mr. Gilmore was a member of the Schoharie County Chamber of Commerce and an early member of Cobleskill Partnership Inc.
He was a Boy Scout Unit Commissioner, a Salvation Army bell ringer and an active member of the Cobleskill United Methodist Church, the Barnerville Methodist Church, the Beard's Hollow Society and the Cobleskill Fish and Game Club.
Survivors include his wife, Sandy; two children, Erin (Frederick) Lehmann, of Maynard, Massachusetts, and Todd Cameron Gilmore of Somerville, Massachusetts, along with one grandson, William Agustus "Gus" Lehmann.
Memorial Contributions may be made in Mr. Gilmore's memory to Marathon for a Better Life, PO Box 268, Warnerville, 12187, or the Animal Shelter of Schoharie Valley, PO Box 40, Howes Cave, 12092 or the Cobleskill or Barnerville Methodist Churches.
Further information is available at www.guffinfuneralhome.com.